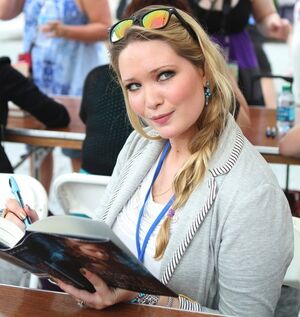 Calling all Throne of Glass fans!
Now is your chance to ask Sarah J. Maas, the NYT bestselling author of the Throne of Glass book series, any and all of your questions. She recently released Heir of Fire, which is the third book in the series.
Do you want to know...

How Sarah became an author?
Where her inspiration for the series came from?
A question about Celaena and the plot moving forward?
Write your questions in the comments section below and we will choose the top questions for Sarah to answer on Jan. 19!
ASK AWAY!
Share this Q&A and spread the word!

---
---
Ad blocker interference detected!
Wikia is a free-to-use site that makes money from advertising. We have a modified experience for viewers using ad blockers

Wikia is not accessible if you've made further modifications. Remove the custom ad blocker rule(s) and the page will load as expected.